Theme: Eco-Performance
As part of the 2021 Musicological Society of Australia (WA chapter) annual conference we are pleased to host a special 'eco-performance' event, consisting of a keynote and an ecomusicology roundtable, and a paper presentation. This stream is available to watch on this page.
Wednesday 24th November, 2021, 9am (WST)

Hosted by the Western Australian Academy of Performing Arts, Edith Cowan University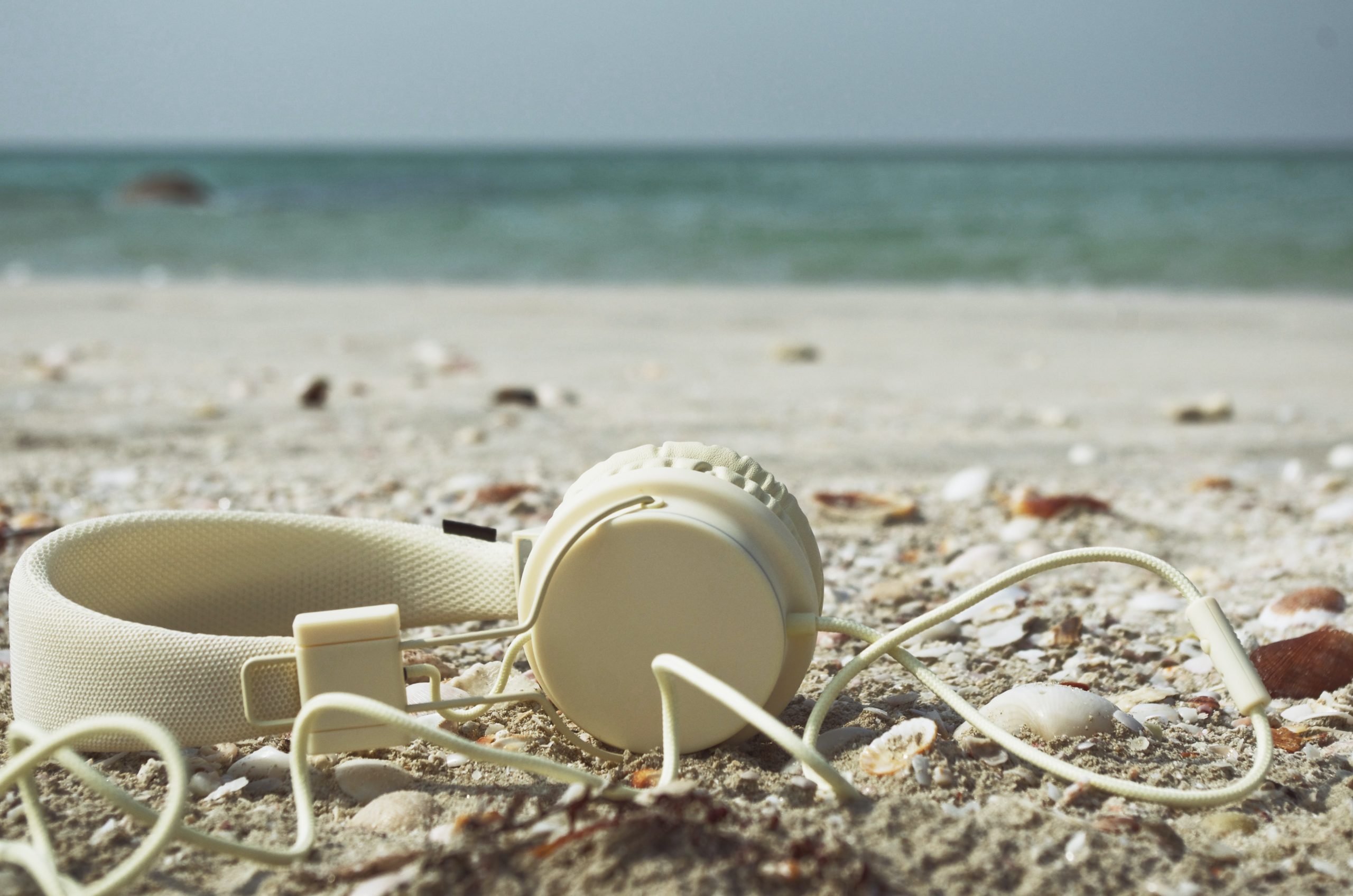 9.00 – Keynote: Clint Bracknell, Aaron Allen, Trevor Ryan, Linda Barwick, and Pierre Horwitz: 'Ecomusicology and Noongar performance'.
9.40 – Q&A
10.00 – Ecomusicology Roundtable: How can music, singers and performers effectively bridge the gap between culture and nature in Australia? (See speakers below)
10.40 – Q&A and discussion
11.00 – Morning Tea break
Ecomusicology session. Chair: Lindsay Vickery
11.30 Stuart James: 'Exploring convergence in the musical score for Alluvial Gold'
12.00 Jean-Michel Maujean: 'Visualising Birdsong for Zoomusicological Analysis'
12.30 Sze Tsang: 'Exploring multiple perspectives of place through incorporating aural and visual elements in compositional practice'
Environmental crisis is not just the fault of flawed science and economics, but also a disconnection between culture and nature, humans and landscapes. Indigenous language, song and dance support human connection to the environment, are key to people's everyday wellbeing, and may be crucial to our shared future. The ARC funded project 'Restoring on Country Performance' seeks to sustain such traditions in WA's southwest through innovation within an ecocentric Noongar tradition of practice, guided by Country itself. Given historical suppression of Noongar language and song, this process is also informed by knowledgeable senior Noongar, and younger Noongar who will be responsible for continuing traditions into the future. Experiencing Country through visceral experience and embodied movement creates possibilities for increased connection between people and Country.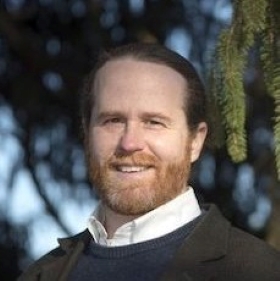 A/Prof Aaron Allen
Aaron S. Allen is director of the Environment & Sustainability Program in the Department of Geography, Environment, and Sustainability, in the College of Arts and Sciences, and an associate professor of musicology in the School of Music, in the College of Visual and Performing Arts, at UNC Greensboro. A fellow of the American Academy in Rome, he earned a Ph.D. from Harvard University with a dissertation on the nineteenth-century Italian reception of Beethoven. His BA in music and BS in ecological studies are from Tulane University.
Aaron co-founded and for five years chaired the Ecocriticism Study Group (ESG) of the American Musicological Society, and he co-founded and chaired the Ecomusicology Special Interest Group of the Society for Ethnomusicology. He is co-editor with Kevin Dawe of the collection Current Directions in Ecomusicology: Music, Culture, Nature (Routledge 2016), which was the 2018 recipient of the Ellen Koskoff Edited Volume Prize from the Society for Ethnomusicology. He is currently co-editing with Jeff Titon a volume entitled Sounds, Ecologies, Musics (Oxford).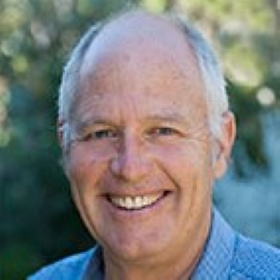 Professor Pierre Horwitz
Professor Pierre Horwitz is a Professor of Environmental Sciences in the School of Science at Edith Cowan University in Western Australia, co-Director of Edith Cowan University's Strategic Research Centre for People, Place, & Planet (CPPP), and the Co-Editor-in-Chief for the international journal PLOS-Water. For the last 30 years his research and teaching have included an ecosystems approach to the relationships between biodiversity, culture and human health and well-being, with a particular interest in karl and gabbi in Noongar boodja.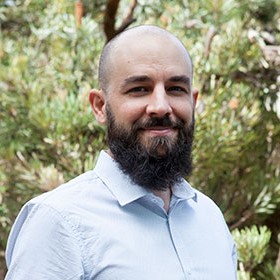 A/Prof Clint Bracknell
Clint Bracknell is a musician and researcher from the south coast Nyungar region of Western Australia. He holds an Australian Research Council fellowship as Associate Professor at the Western Australian Academy of Performing Arts and Kurongkurl Katitjin, Edith Cowan University. Clint recently co-translated a complete Shakespearian theatre work and a dubbed feature film in Nyungar, both world-firsts for languages of Australia. He received the 2020 Barrett Award for Australian Studies and is an elected AIATSIS Council member.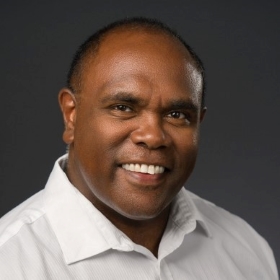 Trevor Ryan
Trevor Ryan Noongar/Yamitji stage and screen performer and drama teacher with a strong interest in language and cultures. His recent career highlights include performing as King Duncan in the Noongar Macbeth, Hecate (2020) and as Yoshida in the Noongar-dubbed version of the classic Bruce Lee film, Fist of Fury Noongar Daa (2021). As a constant member of the Wadumbah Aboriginal Dance Group, Trevor performed for the Queen on her arrival to Perth and at the opening of CHOGM 2011. Trevor is currently completing a Masters of Performing Arts researching the links between Noongar performance and Country.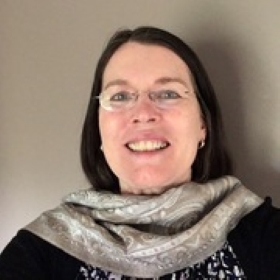 Professor Emeritus Linda Barwick
Linda Barwick is an Emeritus Professor at the University of Sydney's Sydney Conservatorium of Music. A musicologist, she specialises in the study of Australian First Nations musics, community and immigrant musics, and has also worked on cultural traditions of the Philippines and Italy. Linda has published extensively in ethnomusicology, digital humanities and archiving, and has collaborated with many other researchers and communities in winning funding to support research on sustaining and developing performance traditions. She is co-founder of the digital archive PARADISEC, the Pacific and Regional Archive for Digital Sources in Endangered Cultures. Her edited volume (co-edited with Jennifer Green and Petronella Vaarzon-Morel) Archival Returns: Central Australia and Beyond (Sydney and Honolulu: Sydney University Press and University of Hawai'I Press, 2020) was recently awarded the Australian Society of Archivists 2020 Mander Jones Award for "publication making the greatest contribution to the archives profession in Australia". In 2019 she was a Leverhulme Visiting Professor at the SOAS University of London. Linda is a Fellow of the Australian Academy of the Humanities and a member of the Australian Institute of Aboriginal and Torres Strait Islander Studies.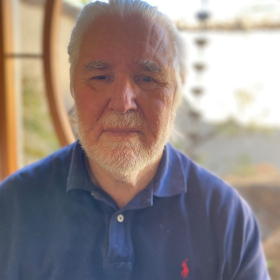 Emeritus Professor Allan Marett
Emeritus Professor Allan Marett's main fields of research include: Australian Aboriginal song, in particular, the wangga of NW Australia; and Sino-Japanese music, including Japanese court music (gagaku) and Japanese Noh drama. His book Songs, Dreamings and Ghosts: The Wangga of North Australia won the 2006 Stanner Award, and in 2017, a seven-CD set of Wangga songs, co-authored with Linda Barwick, won the National Indigenous Music Award for Best Traditional Release. Prior to his retirement in 2007, Allan was Professor of Musicology at the University of Sydney and before that, Professor of Music at the University of Hong Kong.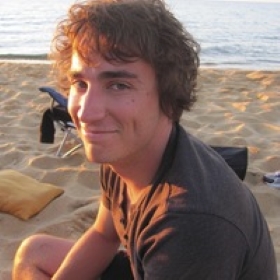 Dr. Reuben Brown
Dr Reuben Brown (PhD Ethnomusicology, University of Sydney) is an ARC DECRA Research Fellow in the Research Unit for Indigenous Languages, Faculty of Arts and a Research Affiliate with the ARC Centre of Excellence for the Dynamics of Language.
Reuben's ARC DECRA 'Modern diplomacy: understanding ceremonial exchange at Indigenous festivals' investigates how ceremonial performance at Indigenous festivals in northern Australia enacts diplomacy between Indigenous and non-Indigenous participants, and between different clan and language groups. Reuben is a non-Indigenous (Settler/Balanda) scholar who has collaborated with Indigenous Australian ceremony leaders and artists as well as anthropologists, linguists, historians and musicologists to document living song traditions such as kun-borrk/manyardi,wangga,thabi and junba from the north of Australia, and to support community efforts to maintain and revitalise Indigenous Australian public ceremony.
His research interests include performance ethnography, the re-use of archival recordings to support transmission of Indigenous knowledge, the relationship between language and song, and comparative musical analysis of Indigenous Australian song.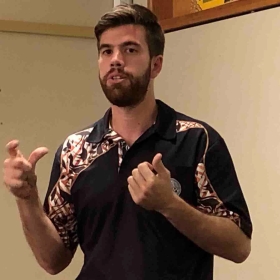 Jesse Hope-Hodgetts
Jesse Hope-Hodgetts is a singer and educator and is a descendant of the Ngiyambaa and Wiradjuri people of Western New South Wales and was born and raised on Darkinung country on the Central Coast.
Jesse is a part of the academic team at University of Newcastle – Wollotuka Institute, as an educator for Aboriginal Education, Policies and Issues, guiding undergraduate teachers in embedding Aboriginal perspectives in their curriculum and connecting with their local Aboriginal community.
Jesse is currently completing a PhD in songs and Language of Ngiyambaa and Wiradjuri speakers. He is exploring historic cultural songs and how they can inform Aboriginal song and Language revitalisation in New South Wales today.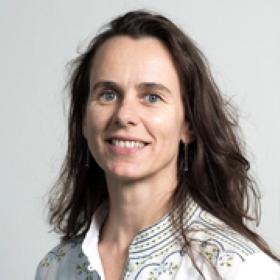 A/Prof Myfany Turpin
Myfany Turpin has been working on Australian Aboriginal songs and languages since 1996. Her research interests include the relationship between language and music, especially of lesser-known cultures; and identifying ways to support the continuation of endangered languages and performance arts. More specifically, her work examines Aboriginal song-poetry and its relationship to spoken languages. She is also involved in linguistic documentation of the Aboriginal language Kaytetye as well as Indigenous ecological knowledge and the lexicon in Arandic languages.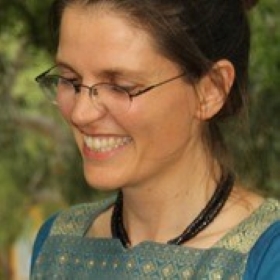 Dr. Catherine Ingram
Catherine Ingram (英倩蕾) is an ethnomusicologist and an ethnographer of contemporary Chinese culture. Her main focus is Chinese musical culture, and especially the music of China's minority groups. She is the first non-Chinese to complete substantial research into Kam (in Chinese, Dong 侗) minority song—including study of Kam "big song," the important Kam song genre that was inscribed on UNESCO's Representative List of the Intangible Cultural Heritage of Humanity in 2009 and that was the focus of her doctoral research (Ethnomusicology/Chinese studies, University of Melbourne, 2010). Before commencing a postdoctoral fellowship at the University of Sydney in late 2014, Catherine was a Newton International Fellow at the School of Oriental and African Studies (SOAS, University of London, 2013-2014), a Research Fellow at the International Institute of Asian Studies (University of Amsterdam, 2011), and an Endeavour Australia Cheung Kong Research Fellow (Research Institute for Ritual Music in China, Shanghai Conservatory of Music (上海音乐学院), 2010-2011).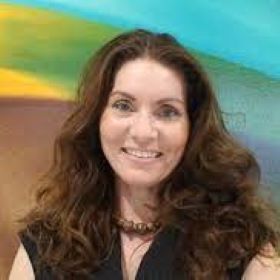 Candace Kruger
Candace is a Yugambeh yarrabilginngunn (song woman) and proud Kombumerri (Gold Coast) and Ngugi (Moreton Island) Aboriginal woman.
Candace is the founder and director of the Yugambeh Youth Choir and author of Yugambeh Talga: Music Traditions of the Yugambeh People (2005). Candace's Master's Research Thesis 'In the Bora Ring: Yugambeh Language and Song Project' and doctoral study 'Yarrabil Girrebbah Singing Indigenous language alive' are investigations in the fields of Indigenous musicology, Indigenous studies and Anthropology. Candace's research captures the songwoman's work, contributes to the development of Indigenous methodologies, and demonstrates one way in which an Aboriginal community are reconstructing Aboriginal knowledge for sustainability and legacy outcomes.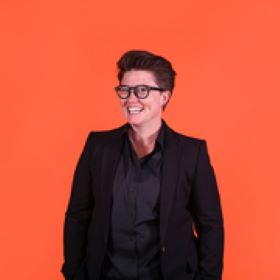 A/Prof Sally Treloyn
Dr Sally Treloyn (PhD Ethnomusicology, USYD) is an ARC Future Fellow and Associate Professor in Ethnomusicology and Intercultural Research in the Faculty of Fine Arts and Music. As Co-Director of the Research Unit for Indigenous Arts and Cultures at the Wilin Centre for Indigenous Arts and Cultural Development, Sally plays a strategic role in the Indigenous research and research training agenda of the Faculty.
Sally serves on the University's Education, Fine Arts Music and Business Human Ethics Sub-Committee, Faculty of Fine Arts and Music Inclusion and Diversity Committee, is a member of the Wilin Executive Committee, and is Graduate Convenor of Wilin's Masters and PhD programs. Sally's ARC Future Fellowship 'Singing the future: Assessing the effectiveness of repatriation for the vitality of Indigenous song' investigates the interplay of legacy recordings and cultural dynamics, particularly the role of database and content management systems in music sustainability.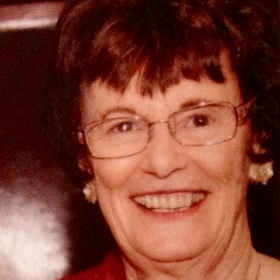 Dr. Robin Ryan
Dr Robin Ryan connects a love of music and natural environments to collaborative research with First Nations Peoples. Her MA thesis on urban Aboriginal music was followed by a PhD on Indigenous gumleaf playing. Robin's 12 publications as an Adjunct Senior Lecturer at WAAPA, ECU include a chapter in Current Directions in Ecomusicology: Music, Culture, Nature (Routledge, 2016). In 2019, Robin was awarded the Rebecca Coyle Prize for Research of Regional Significance in the Australia-Aotearoa nexus by the International Association for the Study of Popular Music. Robin currently resides in Eden, NSW with her husband, the Yuin Elder Uncle Ossie Cruse.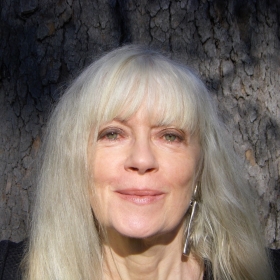 Hollis Taylor
Violinist/composer, zoömusicologist, and ornithologist Hollis Taylor is an ARC Future Fellow at the Sydney Conservatorium of Music and a member of the Sydney Environment Institute. Her previous research fellowships include the Institute for Advanced Study (Berlin), the Museum of Natural History (Paris), the University of Technology Sydney, and Macquarie University. Supported by the Australia Council for the Arts, her birdsong concerto for recorder virtuoso Genevieve Lacey has been featured with the Adelaide Symphony, the London Sinfonia, and the Melbourne Symphony. In addition to her double CD, Absolute Bird, and monograph, Is Birdsong Music?, her practice takes in sound and radiophonic arts, all celebrating the aesthetic achievements of animals.
Exploring convergence in the musical score for Alluvial Gold
Dr. Stuart James
Alluvial Gold is a creative work that brings together percussion, sculpture, instrumental objects, installation, field recordings, film, video projection and drawing; this highly modular work takes the histories, materials and ecology of the Derbarl Yerrigan as a point of departure, focussing on the often-forgotten worlds below the surface of the river. The work exists in two parts involving visual artist Erin Coates, percussionist Louise Devenish, and composer Stuart James: the first part was a gallery exhibition of curated works, and the second a 50-minute performance of a music score written by Stuart James.
This presentation focusses specifically on the music score, involving both self-reflection and analysis of the compositional workings and processes underpinning the composition of the work. In drawing from the environment, the work responds to a variety of aesthetical and conceptual approaches including deep listening, the found object, musique concrète, field recording, eco-structuralism, eco-composition, and programmatic composition. It is through these approaches that the materiality, the history, the theory, and the ideologies associated with the river converge to form a musical narrative. The scored work blurs the line of distinction between both performance and presentation: chamber music performance, installation, electroacoustic performance, interactive composition, and spatial music converge. The research aims to reveal how a synthesis of musical language and creative practice can be formed through an exploration of convergence, and how this may lead to the evocative.
The performance of the work required two versions of the same score: a traditionally paginated score, and a digital score delivered on the Decibel ScorePlayer application for the Apple iPad. The digital score is the first large-scale score to explore the Canvas mode of the ScorePlayer application.
Keywords: Eco-composition, eco-structuralism, materialism, inter-disciplinary
Biography:
Dr Stuart James is an award-winning Western Australian-based composer, performer, sound designer, audio engineer, and producer. Originally mentored by Allison Applebaum (USA), Anthony Payne (UK), Roger Smalley (UK/AUS), Nigel Butterly (AUS), and Lindsay Vickery (AUS), his compositional work explores both acoustic and electronic instruments. His compositions have been commissioned and performed by the ABC, Decibel, WASO New Music Ensemble, TaikOz, Tasmanian Symphony Orchestra and Michael Kieran Harvey, and have been recorded and released on Tall Poppies and the ABC. James is a founding member of Decibel New Music ensemble, and has performed with this ensemble throughout Europe
and Asia. Stuart currently works as a Lecturer in composition and music technology at the WA Academy of Performing Arts, and operates his own commercial recording studio, recorded with artists ShockOne (UK/AUS), Kele Okereke (UK), JMSN (USA), Jac Dalton (USA), Lachlan Skipworth (AUS), The Sound Collectors (AUS)
and Loston (AUS). Stuart has researched in the areas of spatial audio, spectral synthesis, and wave terrain synthesis, and has continued to publish regularly on music technology.
Visualising Birdsong for Zoomusicological Analysis
Jean-Michel Maujean

The studies of ornithology and musicology are typically considered separate fields, but when focussed upon birdsong, the two can contribute worlds of knowledge. In ornithology birdsong is normally visualised via a spectrogram, whereas Musicology would typically favour traditional music notation. Given that both visualisation methods display frequency on a vertical axis, over time (along a horizontal axis); establishing some more common ground between the two visualisation methods could help these two disparate fields collaboratively contribute knowledge on birdsong. This paper proposes a composite birdsong visualisation method that both musicians and ornithologists can potentially read and interpret. Building upon proportional notation the aim is for spectrograms to be viewed along staves, with several strategies aimed at streamlining observed discrepancies between the two respective visualisation techniques.
This paper discusses the implications, potential limitations and benefits to this composite spectrogram-notation. This paper will also share some three-dimensional methods of visualising birdsong, along with exploring their potential cohesion with traditional music notation. Locally recorded birdsong excerpts will be visualised to demonstrate the strengths of each respective visualisation technique.
Intuitive visualisation methods strategies may help scientists, artists, and community alike to gain a greater interest and understanding of birdsong, helping to celebrate and illuminate some of the rich biodiversity occurring around us.
Keywords: Spectogram, Notaion, Birdsong, Zoomusicology
Biography:
Jean-Michel's PhD project involves recording Western Australian birdsong, using it as a catalyst for new music composition. Instead of mimicking birdsong, field recordings play and serve as the main 'melody' or focal point, from which complementary music lines are derived. Using this approach, the bird remains a composer of music. Maujean won the 2021 Western Australian Music (WAM) – Song of the Year (Experimental Category).
Exploring multiple perspectives of place through incorporating aural and visual elements in compositional practice
Sze Tsang

Djenark (The Silver Gull)(2021), a series of four audiovisual pieces commissioned by Edith Cowan University's Department of Education based on the bird and one of its habitats – Pelican Point / Booriarup. The series explores the spiritual dimensions of Djenark in Noongar culture, as well as feelings of change, longing, separation and loss and how these relate to the artist's own personal history. Incorporating aural and visual elements of a place in a composition can be a powerful way of exploring the intersections of time, history and geographical features that exist within a location. The combination of these elements can act as an invitation for deeper engagement through offering multiple perspectives of place. This paper explores the use of field recordings, music visualisation and sonification as ways of exploring these intersections. Techniques used to create the series include sonifying a map of the area using Iannix (a graphical sequencer), and creating music visualisations from compositions using a combination of original and modified field recordings. Through this practice, the author aims to explore how sound and visual elements can combine and resonate with the other, and how such a practice can highlight the connections between artist and place. Incorporating aural and visual elements of a place in a composition can be a powerful way of exploring the intersections of time, history and geographical features that exist within a location. The combination of these elements can act as an invitation for deeper engagement through offering multiple perspectives of place. Djenark (The Silver Gull) is an exploration of connections between artist, history and place, and how these aspects can inform the creation of a work.
Keywords: Field recording, sonification, audiovisual, artist and place
Biography:
Sze Tsang (they/them) is a nonbinary audio-visual artist living in Perth/Boorloo, Australia. Their work explores the emotional  nature of landscape, and the main focus of their practice has been on their response to the natural landscape as a composer and performer. Part of their practice involves incorporating audio and visual elements of place into compositions, and using the landscape as a narrative device. Sze has performed and exhibited works nationally and internationally as samarobryn, and is currently a PhD candidate at the Western Australian Academy Of Performing Arts (Edith Cowan University).